Once near death, Esther and Rudy are now clean, playful and growing up fast. Both got clean bills of health from the Vet, and are doing very well with house training lessons. Now we just need someone to adopt them both so they can stay together. We figure that since they've been through so much, that they should get to grow up together.

Here they are playing with one of their favorite toys.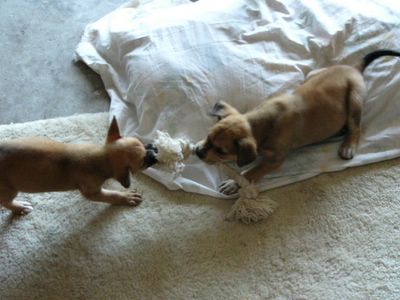 Here's a link to the first pictures I took of them a couple weeks ago..